95% of journalists report censorship in Ukrainian mass media – survey

In Ukraine, 95% of journalists believe there is censorship in the Ukrainian mass media.
This is evidenced by a survey conducted by the "Democratic Initiatives" Foundation named after Ilko Kucheriv and presented by the Foundation's political analyst Polina Bondarenko.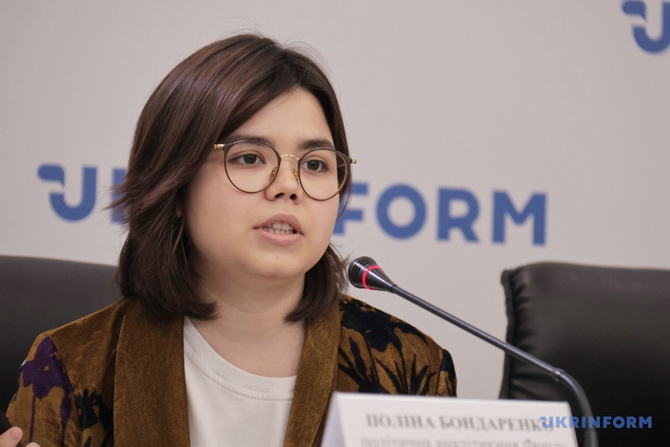 "The absolute majority of respondents — 95% — in 2023 said that, in their opinion, censorship in the Ukrainian mass media exists. This has not changed much compared to 2019. Still, we see an interesting trend: in 2023, compared to 2019, there has been a larger share of journalists who believe that censorship in the Ukrainian media is a systemic phenomenon or that it is isolated cases in individual media," Bondarenko mentioned.
According to the study, the main fears of journalists regarding the threat of censorship by the authorities have their own prerequisites.
Thus, regarding whether censorship exists in Ukraine, 26% of respondents point to its systemic nature, 38% answered that it exists in some mass media, and 31% believe that censorship exists only in isolated cases.
As noted, at the same time, since 2019, the polarization of journalists on this issue has increased significantly, namely: the share of journalists who say either that censorship is widespread or that this phenomenon is quite rare has significantly increased. Vice versa – the number has almost halved those convinced that censorship as a phenomenon is present only in particular mass media.
According to the results, journalists who acknowledged the presence of censorship most often stated that it is carried out by various state or local authorities and media owners. Self-censorship of journalists is in third place.
"62% believe that a single marathon is a form of censorship in Ukraine today, and therefore almost the same number – 65% – believe that the single marathon should be stopped," Bondarenko said.
According to her, 40% of surveyed journalists believe in the need for limited censorship, and a third are against it.
At the same time, 44% of respondents believe there are topics in Ukraine that cannot be written or discussed. According to the study, in 2019, there were about a quarter of them.
According to the survey results, most journalists believe that freedom of speech is preserved in Ukraine, even under martial law.
"As we can see, the average score for freedom of speech in 2023 is 6.4 compared to 2019, when the score was 7.6," the analyst clarified.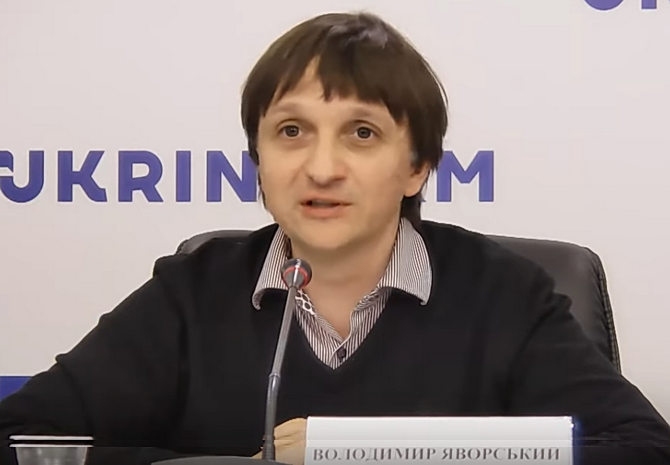 Volodymyr Yavorskyi, an expert at the Center for Civil Liberties, noted that he was impressed by the indicators of journalists' freedom of speech in Ukraine.
"I was struck by the fact that the state of freedom of speech in Ukraine is very positively assessed. In principle, it probably is. And if we compare it with the countries of Eastern Europe, Ukraine remains a leader. Even in journalists' assessments of the state of freedom of speech, despite war, semi-censorship, and a lot of bans on the distribution of certain types of information, the situation with freedom of speech remains fairly high," Yavorskyi noted.
The "Democratic Initiatives" Foundation, named after Ilko Kucheriv, conducted the sociological study "Challenges for Freedom of Speech and Journalists in Conditions of War" on behalf of the ZMINA Human Rights Center, with the financial assistance of the Ukraine Freedom House Representative Office. This investigation comprised three focus group discussions with 33 journalists and individuals associated with journalism (journalism educators, media executives, media experts, bloggers) which took place in December 2022 (qualitative research), and an expert survey of 132 journalists from different regions of Ukraine which was conducted between January 18 and 27, 2023 (quantitative research).
For comparison, the data of a similar survey conducted from May 30 to June 14, 2019, in which 127 journalists took part, are also provided.
Source: Rubryka